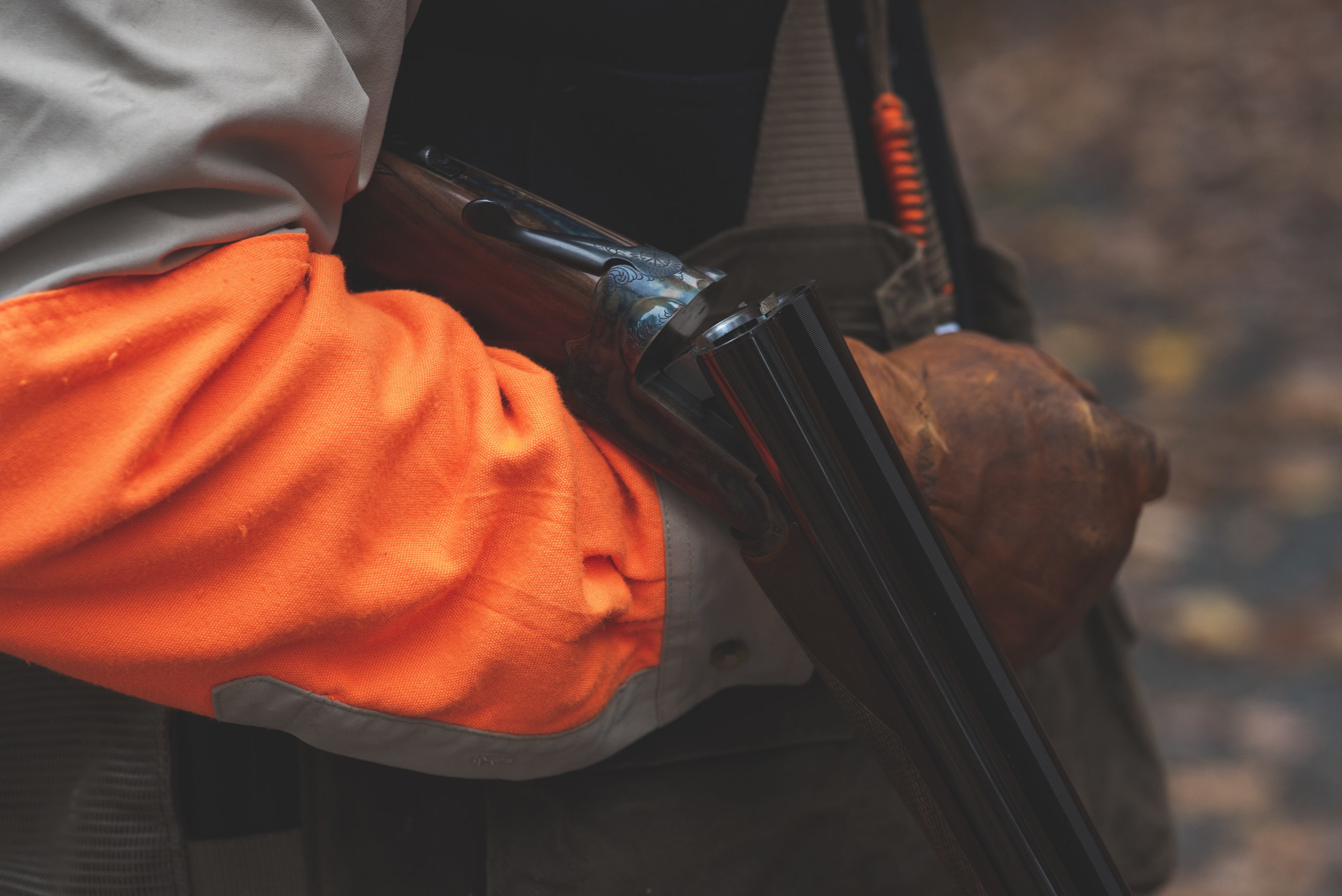 DRIVEN PARTRIDGE IN THE SCOTTISH BORDERS SEPTEMBER 3 – SEPTEMBER 7, 2019
Chris Batha Scotland Shoot
Driven Partridge in The Scottish Borders
September 3 – September 7, 2019
Chris Batha invites you to join him in the Scottish Borders for some of the most exciting Driven Partridge Shooting in Scotland. You arrive into Edinburgh, Scotland and then it is a short drive (just over an hour) to the hotel of your choice in the fabled Scottish Borders.
Driven Partridge on Three Scottish Estates
The Scottish Borders are widely known to be some of the best locations for Driven Partridge Shooting in the UK and this year our shoot begins on the Opening Day of Partridge Season! These high, fast-flying Partridge will present a challenge to any Gun. We are shooting at three different venues, so there is plenty of opportunity to get the bag.
A Team of 8 Guns will be shooting three 300 Bird Days on three different Shoots – Bowmont Valley, The Greenhill Shoot and Thirlstane Castle/Longcroft. For those of you have shot with me before, you will be challenged and delighted by the quality and quantity of these magnificent birds!
Accommodations
By popular demand, we now offer three hotels for our Shooters from which to choose, so we will no longer include the cost of accommodations in the Shoot Package, The Shoot Transport will pick up the Guns from their hotel and all are within approximately the same distance to the various Shoot Venues. The hotels vary in terms of accommodation options and each Gun may choose the type of facility in which they feel most comfortable. Each hotel offers the Dinner, Bed and Breakfast Package.
The Ednam House Hotel
The Ednam House is a family-owned hotel in a beautiful Georgian Mansion, located on the banks of the River Tweed. Renowned for a warm Scottish welcome, the hotel is in the town of Kelso, and is an ideal base from which to explore the town and the surrounding area. The Riverside Restaurant, with magnificent views of the River Tweed and the surrounding countryside, features locally-sourced produce and freshly-caught salmon. www.ednamhouse.com
Telephone: 011 44 157 322 4168
Tillmouth Park Country
House Hotel
This superb 1882 mansion is now a 3 Star Hotel by the River Tweed. The emphasis at this privately-owned hotel is on quality, service and attention to detail. Features include fourteen fully-equipped ensuite bedrooms, an AA Rosette Award-winning restaurant, as well as The Park Bistro and Bar. Clay Shooting is also available on the grounds.
www.tillmouthpark.co.uk
Telephone 011 44 189 088 2255
Day Trips for Non-Shooters**
To quote from the Guide, "famed for its turbulent historical past, big spaces, heather-clad hills, forests, rivers and lochs, The Scottish Borders provide a fascinating and seductive area to explore. Abbotsford, near Melrose, is the home and burial place of Sir Walter Scott.
Here you can view his collection of historic relics, weapons and armour and visit the private chapel and beautiful grounds.
"From Tweed to Tartans", to cashmere and woollens, the charming towns of The Scottish Borders offer an intriguing selection of specialty shops. In the four days available, it just might be possible to visit the Borders historic homes, museums, and abbeys, with plenty of time left for lunches in charming village cafes and some "specialty" shopping.
Tips for the Keeper – 100 GBP per shooter, per day to be paid on the day of the shoot.
Tips for the Loader – 90 GBP per shooter, per day to be paid on the day of the shoot.
Total Tips: 570 GBP per shooter
*Cost per Shooter: $7,476.00
The 50% non-refundable deposit of $3,738.00 per Shooter is due by May 31, 2018.
The final 50% final payment of $3,738.00 per single Shooter is due by July 30, 2018.

For any Shooters who wish to have another 300 Bird Day of Shooting on
September 7th this can be arranged for an additional $2,492.00.
Please make this reservation at the same time as booking the above Three 300 Bird Days.
The Cost Includes:
Three days of Driven Shooting, Shoot Transportation and shoot lunches for 8 Guns.
The Cost Does Not Include:
Flights into or out of Edinburgh, hotels and transport within Edinburgh, transport to and from the hotel of your choice*, accommodations, dinner, bed and breakfast at the hotel of your choice, tips for the Keeper, Loader, Cartridges, Visitors Shotgun Permits or Shoot Insurance. **

* Transport to and from Edinburgh to your hotel can be arranged upon request.
** The charges for day-trip car hire, destination fees (Museums, Castles, Special Admission Events etc.) and lunches by participating Non-Shooters as well as the charges for Non-Shooters wishing to go to the field for lunch will be billed directly to the Non-Shooter.

For Further Information Contact:
Chris Batha at Chrisbatha@aol.com or Sara Gump at sdgump@hargray.com or
866-254-2406 Toll Free
*Note: This price is based on the current exchange rate. Should there be a dramatic increase in the
exchange rate, we will immediately notify all participants of any price increase.
The Itinerary:
September 3 – Arrive at The Scottish Borders and your Hotel
September 4 – 300 Bird Driven Shoot – Bowmont Valley
September 5 – 300 Bird Driven Shoot - The Greenhill Shoot
September 6 – 300 Bird Driven Shoot- Thirlstane Castle/Longcroft
September 7 - Depart The Scottish Borders
Visitors Shotgun Permits
Each Shooter must have a Visitors Shotgun Permit and Shoot Insurance which can be applied for and paid for online from either the British Association of Shooting and Conservation – www.basc.org.uk or The Clay Pigeon Shooting Association – www.cpsa.co.uk. If anyone needs assistance with this, please contact chrisbatha@aol.com.